Currently, I use the following to type Malayalam:
Both tools operate on the basis of transliteration (in Gboard, abc → മലയാളം). Keyman is open-source software.
How to install Keyman

+

Mozhi?
Install the latest version of Keyman from the website suitable for your OS. As of now, Keyman 14 is the latest version. Keyman is available on a number of platforms.
Now, we've to install a Malayalam keyboard. There are many official Malayalam keyboards. I use Mozhi. You can install any number of keyboards you like.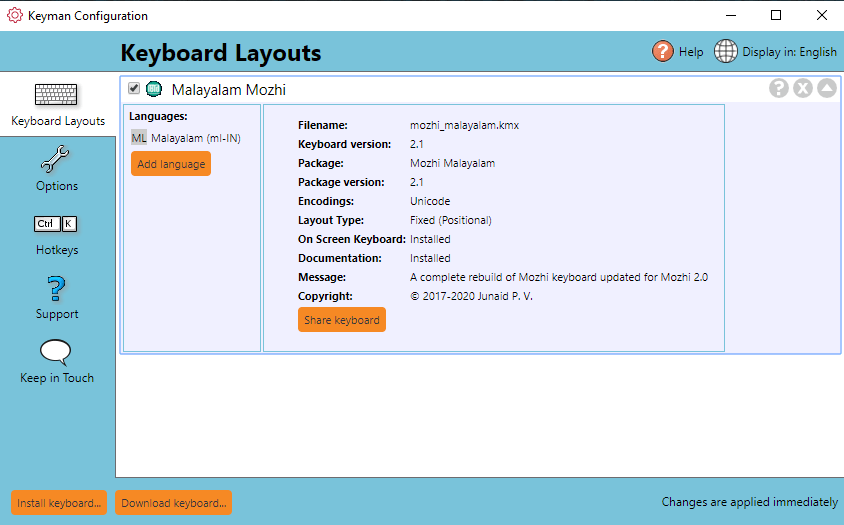 Features and how to use them
One of the biggest advantages of Keyman is that it doesn't have auto-correction and word suggestions.
What we type is what we get. If you're familiar with English typing, then you can type Malayalam using Keyman effortlessly. Depending on the keyboard you download, there will be differences in the layout. Mozhi 2.0 mapping can be found here.
You can type offline and online.
In order to switch between input methods (English 

⇄

Malayalam) in Windows 10, you can use the Win + Space key.