Are you someone who forgot the mobile number you provided during the enrollment of Aadhaar a long time ago?
Reading the above question, many of you might think, "This dude is hella crazy! Just take a look at the Aadhaar; the mobile number will be printed on it." 🙄 For many of the people who enrolled in Aadhaar in the early days, their phone numbers will not be printed on it. Even on the E-Aadhaar, it'll be the same. So, what's the solution?
Steps to find it online
For some government-related or digital services, an OTP sent to the mobile number registered with Aadhaar is required. This tutorial will help you find the mobile number registered with your Aadhaar.
First, go to this UIDAI official webpage.
After entering the Aadhaar number and captcha, click on the Proceed And Verify Aadhaar button.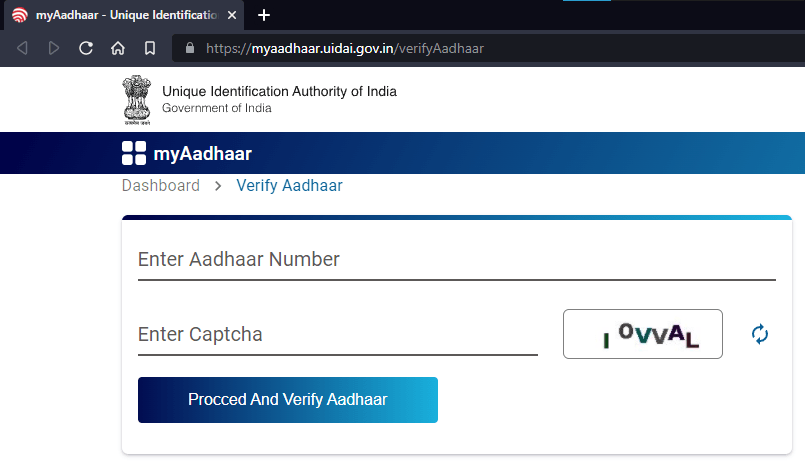 That's it! You'll see the last 3 digits of your mobile number registered with Aadhaar.
How to do this via phone?
If you're trying to do this via phone, you can use the mAadhaar [Android, iOS], which is the official Aadhaar app.
Now, if you see a number that you're not familiar with, immediately change it by going to your nearest Aadhaar enrollment center. The number you're seeing might be the number of the Aadhaar centre where you originally enrolled for Aadhaar. The reason we're saying to change it as soon as possible is that it could be misused!
Video
n.b.: As of now you can't change mobile number via Aadhaar website.